Karen S. Black, MEd, CRC, CCM, CDMS, is the owner of Vocational Consulting Services, Inc. of Bozeman, Montana. Developing her career in vocational consulting since 1989, Karen holds a bachelor's degree from Montana State University, as well as a master's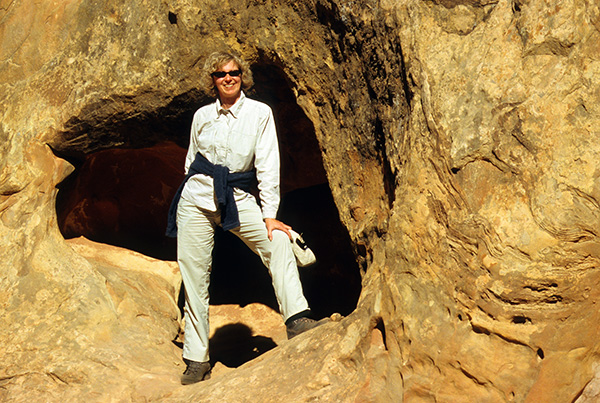 degree from MSU in adult education. Karen is a:
Certified Rehabilitation Counselor
Certified Case Manager
Certified Disability Management Specialist
Qualified Social Security non-Attorney Representative
Karen has been owner and president of Vocational Consulting Services, Inc. since January 1998. Her professional experience includes:
providing vocational rehabilitation for Workers' Compensation insurance providers
serving as an expert witness for personal injury, divorce, Social Security, wrongful discharge, Americans with Disabilities Act, Workers' Compensation cases, harassment and more
assisting individuals with career and vocational counseling and guidance
leading seminars and workshops on specific vocational issues including repetitive motion injuries, occupational stress-related claims and Workers' Compensation/ Disability management strategies
successful representation of Social Security Disability cases before administrative law judges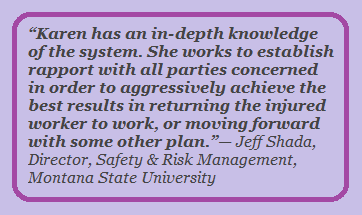 Click here to see Karen's qualifications.
Email Karen: kblack@vcsmontana.com